How to 10x Your Productivity (With a Few Simple Changes)
Take control of your time, your to-do list, and your overwhelm. Learn how to get it all done, without the stress.
Zero to Done is a Productivity System for Completing High-Output Work
The system is broken into 4 parts: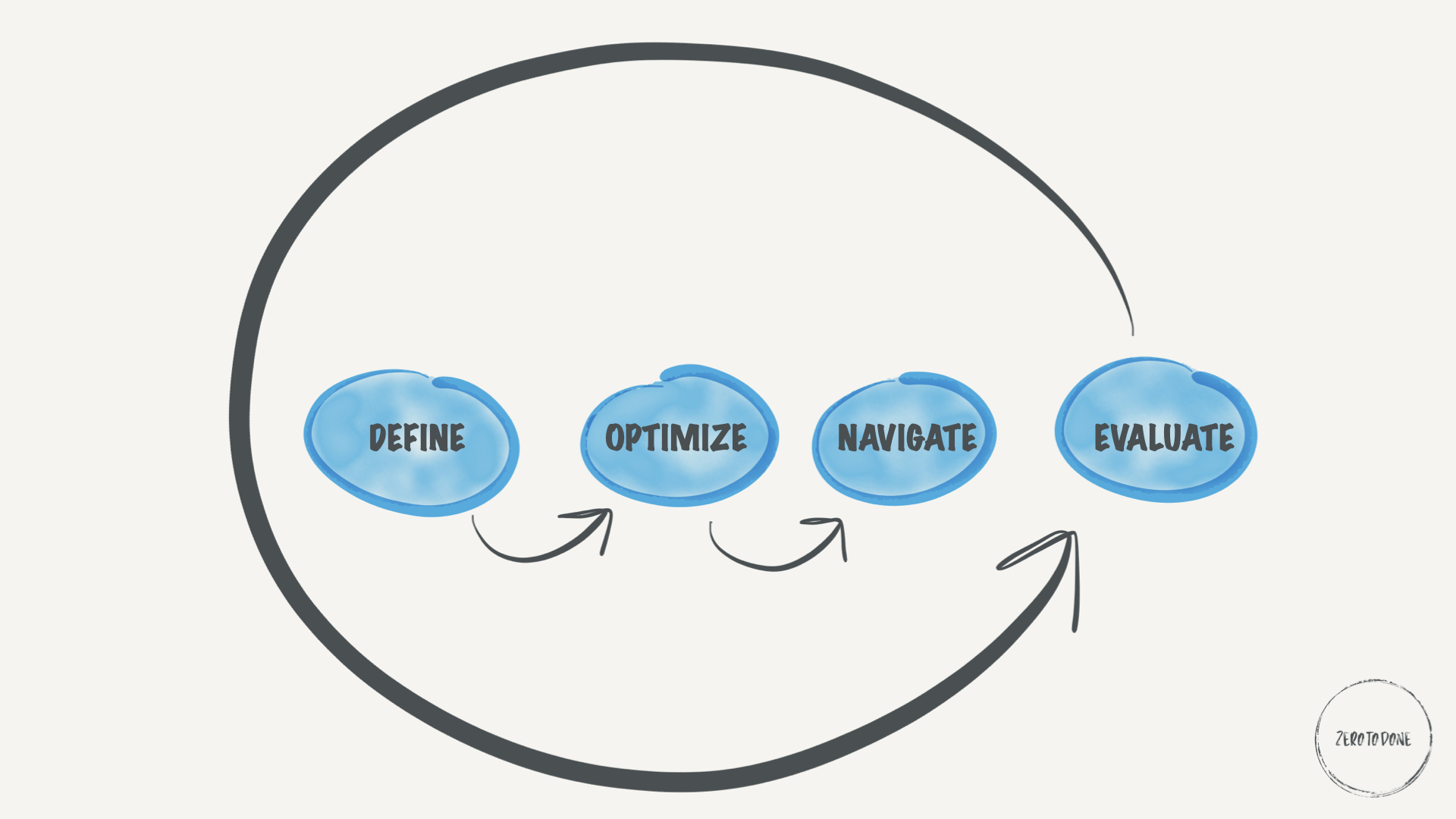 Part I: D is for Define
Know your mission and vision for your new productive life
Find your why - your most important motivator to be more productive
Decide what you want to achieve in the long-haul
Create a personal plan that fits your personality and style
Choose what to work on for the 90 days
How to set crystal clear goals and develop a step by step plan of execution
Set long-term goals and break those goals down into actionable tasks
Break down your goals into metrics that you can achieve
Track your progress and adjust course as needed
Part II: O is for Optimize
Deep work: how to develop the most valuable skill of the 21st century
The 4 types of Deep Work (and which one is right for you)
The best way to hyper focus on your most important tasks while eliminating any distractions
Know where your time is going - and what you need to do to manage it better
Identify your peak hours for productivity
How to make sure you do the right work, instead of just keeping busy
How to stay focused on what really matters and find satisfaction in your work
Learn how to identify the 20% of tasks that bring 80% of the results
Understand the dynamic force that is the 80/20 rule and how to make it work for you
How to free up time to work on your most important tasks
Improve your focus when you sit down to work
Learn how to eliminate the time killers and shave off 8 hours off of your week
Identify time-wasters and zap them before they drain the day away
Minimize the many distractions of modern life
How to plan your week to be more productive
Planning your day to always "eat your frogs"
Part III: N is for Navigate
How to automate your routine so productivity becomes a habit

How to automate menial tasks to free up more time for the work that matters
Multiply your output by delegating

your weaknesses

(learn how to do it)
How to complete tasks 10x faster with this simple technique
Learn how to use Parkinson's Law to get more done in half the time
Breaking down your work so it doesn't become overwhelming
Take charge of your time and stop living on other people's schedules
How to defend your time from your boss, colleagues, and distractions
How to optimize how to stay focused
Part IV: E is for Evaluate
How to review your days
A practice that will double your productivity alone: the weekly review
Reviewing your months and adjusting course
How to review and repeat the system over and over again
Worksheets and templates are included to complete the exercises on each lesson.
Your Instructor
I'm Dan Silvestre, owner of one of the most popular productivity blogs on the web. I also run a productivity newsletter.
If you like my content, you're going to love Zero to Done.
This course will teach you the most cutting-edge tips and tricks for productivity, automating, and efficiency, so that you can do more work in less time and have more time for the things that matter in life.
The sad truth is that most of us simply don't have enough time in our daily lives to get through everything we need to do (much less the things we want to do).
In Zero to Done, you'll learn how to reclaim enough time to do just that - and so much more.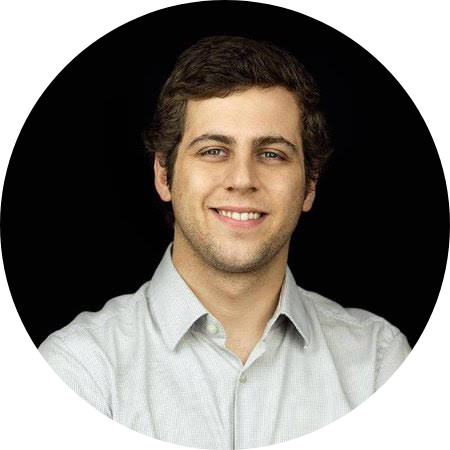 "Absorb what is useful, discard what is useless and add what is specifically your own" — Bruce Lee
I've been studying and testing performance and productivity lessons for over 10 years.
Zero to Done distills everything I've learned in the simplest form possible. You get 10 years of research and tests in an easy and digestible format.
I've studied the masters of personal management and productivity.
Master such as:
Peter Drucker, author of "The Effective Executive", and "Managing Oneself" (and many other productivity and management classics)
Stephen Covey, author of "The 7 Habits of Highly Effective People" and "First Things First"
David Allen, author of "Getting Things Done", "Making It All Work", and "Ready for Anything"
Tim Ferriss, author of "The 4-Hour Workweek", "Tools of Titans", and "Tribe of Mentors"
Seth Godin, author of "Purple Cow", "Tribes", and "The Dip" (among many others)
Brian Tracy, author of "Eat That Frog", "Million Dollar Habits", and "Maximum Achievement" (and many others)
Gary Keller, author of "The One Thing"
Michael Hyatt, author of "Your Best Year Ever", "Free to Focus", and "Living Forward"
Daniel Pink, author of "Drive" and "When"
Brené Brown, author of "Daring Greatly" and "Dare to Lead"
Charles Duhigg, author of "Smarter, Faster, Better" and "The Power of Habit"
And many, many others.
I have studied and distilled the lessons from these masters and applied them to my own life.
I've tested them for long periods of time and know what works and what doesn't.
Ready to 10x your productivity?
Will Zero to Done Work for Me?
The Zero to Done Productivity System can help anyone change their path from procrastination to getting things done.
The system will particularly help you if you're:
an entrepreneur
have to use knowledge in your work
need to manage other people
have to juggle your personal and professional life
If you're not happy with your productivity right now, Zero to Done will show you the way to completely transform your performance.
If you're a knowledge worker that wants to advance your career by working smart rather than working hard, this is for you.
Here's the truth:
With a few tweaks to how you approach your work, you can become 10x more productive and effective.
And the benefits of becoming a high-output individual don't end there.
Because you'll be making progress on the things that matter, you'll be happier at work and life.
Why should I join now?
When it comes to transforming your performance and productivity, yesterday is already late.
But you're here today.
And today you can take that step.
What are you waiting for?